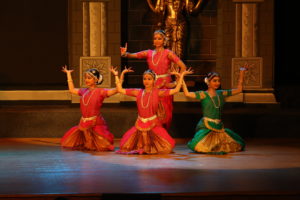 Darshanam Art Creations presents a new show titled 'Varadar – The most benevolent God of Kanchi'. The presentation will portray his evolution from the Brahma Yagna, the devotion of the Acharyas and a depiction of the vahanams during the Brahmotsavam at the temple.
Conceptualised and curated by Dr. Asha Krishnakumar, the production has also pulled in Damal Srinivasan as the consultant for scriptures and mythology; Dr. Chithra Madhavan and Dr. K. V. Raman as consultants for History and inscriptions.
Music is by Dr. Rajkumar Bharathi and choreography by Jayanthi Subramaniam.
On July 23, 6.30 p.m. At Narada Gana Sabha. Tickets from Rs. 250. For tickets call 9445222682, 9841031023.