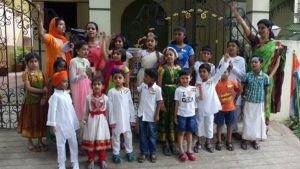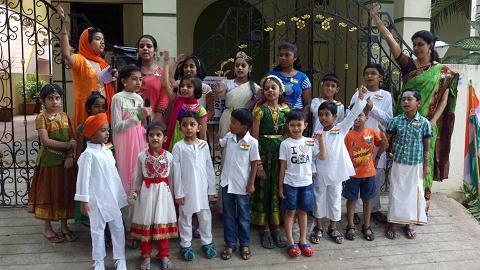 Members of Mandaveli Raja Street RWA (Residents' Welfare Association) got together today morning and dressed up in tricolours to celebrate our nation's 71st Independence Day today morning.
The programme started with the flag hoisting ceremony in the centre of Raja Street with the members of the association.
Then the GenX Kids club showcased a skit to depict unity in diversity. 
This was followed by kids talent show which reminded people the rich cultural heritage of India. There were dances, Thirukkural recitations and songs.
Another set of the talented kids participated in the 'Spirit of Freedom' drawing and painting competition. 
The event ended with the prize distribution ceremony, Revathy Shankar, retired headmistress of Tamil Nadu State Middle School, did the honours. 
Reported by Ganga Sridhar, resident of Raja Street