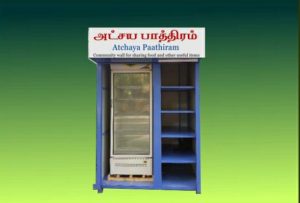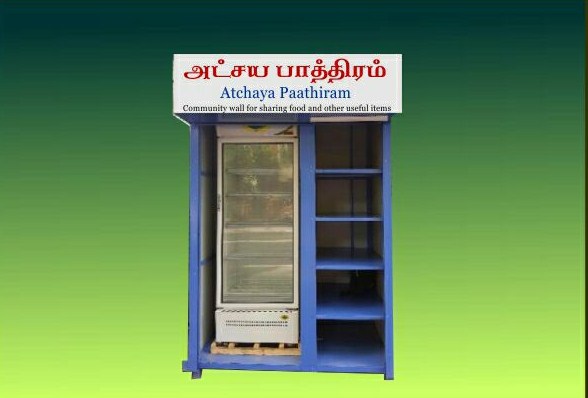 The residents of Kumara Vijaya Flats at Mundagakanni Amman Koil Street, Mylapore are an active lot, always looking for ways to serve the community.
While in the summer, they distribute free buttermilk to passersby, this diwali,  they have come up with another idea to serve the needy- a community fridge.
G. Gopalan, the secretary of the association there, runs Akshaya Trust, a Mylapore based NGO. In association with Viswajayan Foundation and the support of the residents there, they are planning to set up a community fridge and shelf outside their apartment (near the MRTS station).
Says Gopalan, "The project cost is Rs. 1.25 lakhs and the work is currently going on. The residents have come forward to bear the electricity charges for running the fridge. Those who have leftover food after a function or canned food can leave it in the fridge for others to eat. The shelf right next to the fridge is for people who want to donate old clothes, utensils, shoes, toys, bags and other household items they no longer need or use".
We hope to get everything ready by next week, he says.
For details contact Gopalan at 9841013690.