Hands of India will be exhibiting their hand crafted apparel, made from cottons, this week.
Ten hand embroidery forms from around the country will be featured: Phulkari from Punjab, Chikan, Pattiwork and Aari from UP, Kantha and English Embroidery from WestBengal, Sujani from Bihar, Sozni and Kashida from Kashmir and Kasuti from Karnataka.
 HOI, started in 2010, works with weavers and hand-embroidery groups from all over India to create contemporary women's apparels and home furnishings.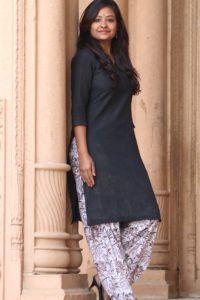 The idea behind HOI was to start an enterprise which provides employment to people in villages and small towns, focusing on hand-looms and hand-embroidery. HOI works towards preserving textile and handcrafting traditions of the country.
HOI works with 50 artisan groups across the country totaling 1500 artisans. Visit their website at www.handsofindia.com.
The exhibition is on till Dec 1 -5.  At C. P. Art Center, 1 Eldams Road, Alwarpet. Ph:  9464167833