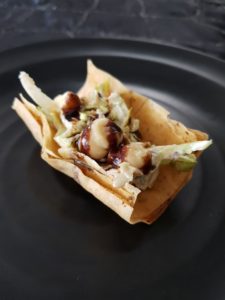 Ashvita Bistro, Alwarpet, is hosting a three-day fine fining experience called 'Around the World in 6 Plates'. This special menu will feature signature dishes by chef Anuroopa Banerjee.
Anuroopa Banerjee is one of the top 30 contestants for Master Chef India 2016, selected amidst over 16000+ applicants across India and other countries and trained a professional Chef from the Italian Chef Academy (Rome), Italy.
Anuroopa has created a 6 course menu that is inspired from her travels and work in Rome and around the world. These will be pre-plated dishes featuring her signature recipes.
From Jan.19 to 21. Call 4210 9990 for details. At 11, Bawa Road, Alwarpet.