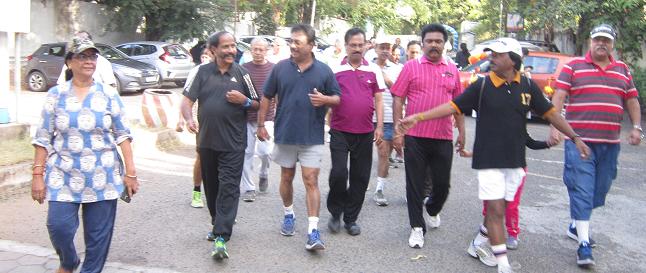 There was a slight nip in the air on Feb 4 morning. More than 50 walkers had eagerly assembled outside Alumni Club at R. A. Puram to take a walk around the Boat Club area. And accompanying them was Mylapore MLA R. Nataraj.
Discussions on traffic changes were held and a memorandum that included a detailed traffic flow map and the changes needed were presented to the MLA.
A few other questions relating to bus connectivity, garbage disposal, environmental issues and storm water drains were raised too. The MLA also encouraged the residents to organise several such meetings in the future.
Reported by E. Muralidharan