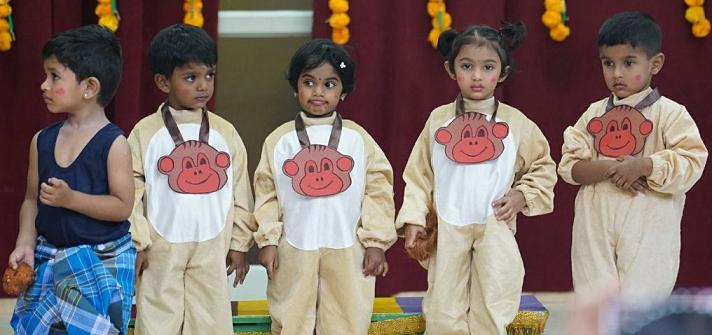 For the 35 odd toddlers of The Nest Play School, Mylapore, Feb 17, their annual day was a day they wouldn't forget in a long time. After all, they had been preparing for this for more than eight weeks.
Uma Narayanan, the founder-principal of the school says, "Working with toddlers is always challenging. This time, we had two skits. The challenge for us was to make the student understand what they were doing as acting is possible only if one understands the script".
A dance and rhymes in different languages summed up the celebrations that day.