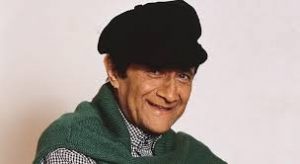 FILM MUSIC
DEV ANAND HITS: MUSIC SHOW: Satrangi presents " Lajawaab Dev Saab', a musical evening that will feature songs picturised on the evergreen actor Dev Anand. On July 21 at T. N. Rajarathinam Auditorium, R. A. Puram, 6:30pm onwards. Ticketed show.
EATING OUT
FOOD IN BOWLS: English Tea Room in Alwarpet has marked its second A-Day with some thing new on its menu. Buddha Bowls – an assortment of food in the bowl – so you get roasted sweet potatoes, roasted carrots, shredded salad, kale and some sour cream. Also on the Bowls section are the Mediteranean and Asian variety. Rice served, if requested for.  Deepa Palaniappan runs this food place on Kasturi Ranga Road.
TIBETAN SPREAD: Chef Esha Sahor Lepcha brings 'Tashi Delek' (blessings and good luck) to Chennai, at the three-day Tibetan Food Pop-Up July 27 to 29 at Ashvita Bistro, Alwarpet. Tibetan dishes, served home style. The menu will introduce you to the simple foods of Tibet – dishes like the familiar pan fried momo's or Ema Datshi native only to the mountains.  Six course meal – veggie options offered.
Ashvita Bistro, Bawa Road, Alwarpet. Lunch 12:00 pm to 4:00 pm & dinner 7:00 pm to 11:00 pm. Call 4210 9990 for reservations.
CARNATIC MUSIC
YOUNG CARNATIC ARTISTES: Artistes of well known gurus are on stage at the Parampara Yuva Sangeeth Series hosted by Madhurawani at Arkay Centre, Luz. July 22 to 26. Features Yoga Kirtana, Vijayashree Haridoss, Sanjay Nag anjd Ramya Kiranmayi among others. Daily at 4.20 and 6.20 pm. Open to all. Arkay is pop. Viveks store, Luz.
MISCELLANOUS
TAMIL LITERARY MEET: Talk on writer Imayam's writings at the Govt. Library on Bharathidasan Road. 10.30 am. Open to all. For 90mins.  This Sunday, July 22. Hosted by 'Vasagasalai'. Literary meetings are held here every Sunday. Contact: Mithun – 9842863355
FOR SENIOR CITIZENS: Dignity Foundation ( in Anna Nagar) works for the welfare of senior citizens. 'Thenner Arangam' is a platform for regular social interaction and a support network to encourage them to lead an active life. It is a place to interact with peers and participate in stimulating activities like Tai Chi, yoga, singing, dance, informal contests and talks by experts.There is a space in Abhiramapuram where seniors meet every Friday, 4 p.m to 5.30 p.m. Address: 54, 3rd Street, Abhiramapuram.
On July 27 –  Talk on 'Indoor Gardening for Seniors'. Open to all. Free. Call 26210363
SHOPPING
SILK SARIS OF TAMIL NADU : A group from the Weavers Co-op. Societies of Tamil Nadu is holding a sale of variety of silk sarees at Sri Sankara Hall, Alwarpet, TTK Road, Alwarpet. Kancheepuram, Arani, Thirubhuvanam, Salem, Rasipuram traditions known the world over are on sale. At scaled down prices. Promoted by TN Textiles Dept. Silk pavadais, silk dhotis and angavastrams are also on sale. From July 19 to 29. 10am to 9pm