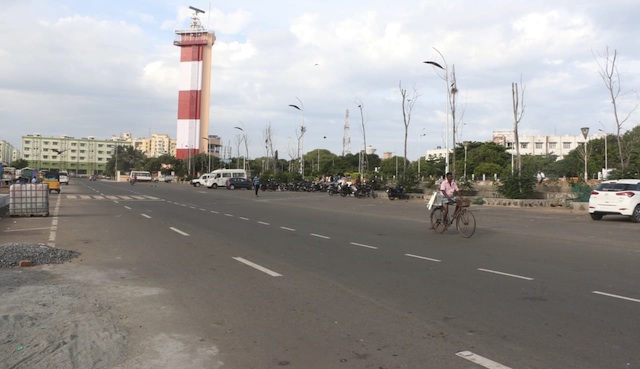 It has been quiet and peaceful in the Mylapore neighbourhood this Wednesday morning as the city and state observe a day of mourning for DMK leader M. Karunanidhi who passed away on Tuesday evening.
The walkers and fitness enthusiasts who are on the Marina as early as 4.30 a.m. were not there save for a few who walked a few lengths and got back home.
Traffic on Kamaraj Salai aloingsid ethe Marina was evry thin at 7 a.m.
Petrol stations were open but there were hardly any vehicles coming in here. Luz Circle which is abuzz in the morning, was quiet. There were a few people awaiting MTC buses at the bus stops here.
Mada Street hawkers had closed down by 8 p.m.on Tuesday; they normally wind up as late at 10 p.m. This morning, some of them who choose to hawk had not set up their carts and vegetables.
There has not been any report of protest or law and order problems and police presence is thin even at busy road junctions.