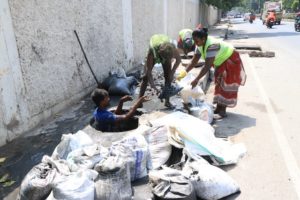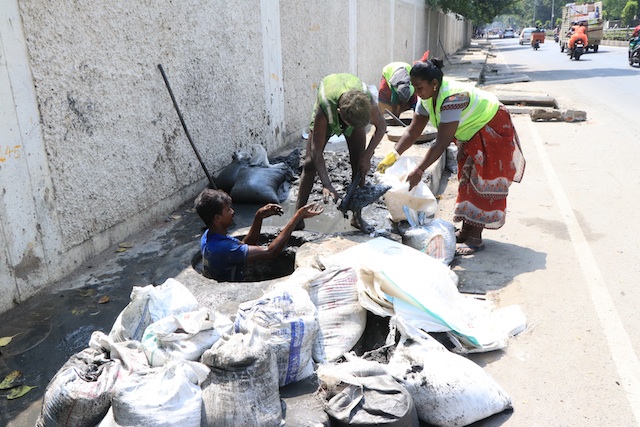 The Met department may not have yet signalled the onset of the monsoon but for many weeks now, Chennai Corporation has got contractors to arrange to clear stormwater drains of muck and waste.
This is being done so that water can flow easily when it runs into the drains during the monsoon and flooding is minimised.
Such work is still going on in many areas. This photo shows workers on Dr D G S Dhinakaran Road, along side the Metrowater filling station at work.
The muck is packed into bags and these are carted away later; a change from the days when the waste was dumped on the roadside or on the pavement.