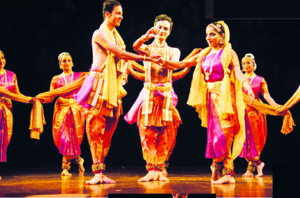 Desika Daya Trust, a charitable organisation founded by Dushyant Sridhar, is presenting
Ramayana Sudha
, a multi-media dance production that traces the birth of Rama till the salvation of Sabari.
The dance choreography is by Bharanatyam dancer Shobana Balachandra and the concept, script and narration is by Dushyant Sridhar.
Eight students of renowned artists are performing. The dance is in Bharatanatyam style, interspersed with movements of Kathakali, Kuchipudi and Odyssey. This production is a fund raiser for Desika Daya Trust.
 The event is on Feb 22, 6 p.m. at Narada Gana Sabha. Tickets are available at Sri Krishna Sweets stores at Adyar, Alwarpet, Mylapore.