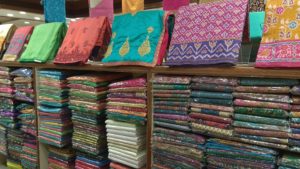 On April 19, Mylai Sri Kumaran clothing store on R. K. Mutt Road, Mylapore, will provide a discount of 5% to all customers who vote in the Lok Sabha elections on April 18.
A board kept outside this shop says, "Let's make 100% vote a reality." The discount will be applicable to all the purchases made on April 19 (Friday).
"We have taken this initiative to encourage more people to vote. Customers can show the ink marked on their index fingers to avail the discount," says the cashier of the shop.