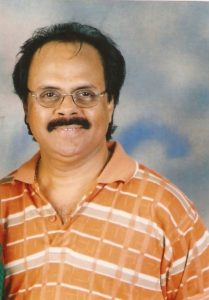 MADRAS DAY EVENTS
ON CRAZY MOHAN'S PLAYS
Maadhu Balaji will converse with Bharadwaj Rangan on actor Crazy Mohan. At  Hanu Reddy Residences, Poes Garden. On Aug.21, 6.30 p.m. Chennai Heritage event. Open to all.
DISCUSSION ON WATER MANAGEMENT 
As part of Chennai Heritage lecture series there will be a panel discussion on water management. Ranganath N Krishna, MD/CEO of Grundfos Pumps, Ashok Vardhan Shetty, retired IAS officer and Karthikeya Sivasenapathy (Sivasenapathy Kangayam Cattle Research Foundation) will speak. It will be  moderated by Sushila Ravindranath. On Aug. 22. At Hotel Savera, Dr. R. K. Salai, 6.30 p.m. Open to all.
BUTTERFLY WALK AT ADYAR POONGA
This walk at the Adyar Poonga, R. A. Puram on Aug.17 starts at 2.15 p.m. Participants are requested to bring binoculars and cameras. Car parking, entrance and camera fees payable as per Poonga rules. Organised by Madras Naturalists' Society. Email registration must: mail to Vijay at gopivkumar58@gmail.com.
TALKS ON CITY HISTORIES
These are the continuing  series of talks organised by Madras Local History Group.
Aug.17: The Changing Geography of Madras – by T. R. Saswath, 5.30 p.m. The Madras of/by Devan by Jayaraman Raghunathan, 6.45 p.m.
Aug.18: S. Balachander: the man, the music and the movies – talk by ?????????. 5.30 p.m. Statues, Stories & Scandals – by Venkatesh Ramakrishnan, 6.45 p.m.
All the talks are at Arkay Centre, Luz. Open to all.
MISCELLANEOUS
EVERYTHING ON DAL & INDIAN FOOD
Spirit of the Earth presents 'Rediscover Dal – A presentation on dals in India cuisine' – by  Rushina Munshaw Ghildiyal, founder, A Perfect Bite Consulting.  It will showcase the evolution of dal as a primary source of protein, types of Dals eaten in India, how dal consumption varies as you travel around India based on local availability, season, cuisine, types of dal consumed, etc. The presentation will be followed by a food tasting session. At  Srinidhi Apartments At No 4, Desika Road, Alwarpet. Contact 2498 7955 / 66 / 9500082142.
ABSTRACT PAINTINGS: ON THE CITY
InKo Centre will host 'Core', an exposition of abstract paintings by Chennai-based artist, Pravin Kannanur. The paintings will commemorate Madras Day by bringing out various facets of the city in the art. Opens on August 21 at 6.30 p.m.. At The InKo Centre, Boat Club Road. Exhibition will remain open till September 24. (except Sundays) from 10 a.m. to 6 p.m. For details  call 24361224.
NEW PLAY BY DUMMIES
Dummies will launch its play 'Hanuman' by Sreevathson. 'Hanuman' is about how the ideas and dreams of Dr. Vikram Sarabhai who gave life to a great team and led to the successful launches in ISRO and placed India as one of the forerunners in global space research. Venue: Mylapore Fine Arts Club. August 16, 17 and 18.  7 p.m.  Open to all.
BOOK LAUNCH: FOCUS ON KIDS
Tulika will launch a book 'India through People: 25 Game Changers' by Devika Cariapa. This book is about  some outstanding men and women who charted the course of modern India. The launch will also have a Game Changers Quiz on personalities from Indian history for children of Classes 7 and 8. On  August 17 , 10:30 a.m. at the Tulika Bookstore, Alwarpet.
FOR SENIORS
Tehneer Arangam for senior citizens on Aug.21 and 22. Madras Week quiz ( Aug.21). Bhagavad Gita by Iskon ( Aug.22). At Srinivasa Gandhi Nilayam, No.332, Ambujammal Street, TTK Road. 11 a.m. to 12.30 p.m. Open to all. Contact 26210363, 9840395943.
WORKSHOPS
ON BREAST FEEDING
Inner Wheel Club of Madras Bay City will hold a talk and workshop on breast feeding for mothers and mothers-to-be by Dr.Sonali, lactation advisor, Apollo hospitals. Registration fee is Rs. 200. At BFF restaurant, Alwarpet. For details call 9940955687 / 9940444999.
VOCAL MUSIC
Learn varnams and tillanas of Lalgudi G. Jayaraman at a workshop on vocal music by Lalgudi Vijayalakshmi. On August 20 and 21. At  Indira Ranganathan Trust, 52, C. P. Ramaswamy Road, 10 a.m. to 1 p.m. Participants  must be able to sing varnams and tillanas. They will have to pay a non-refundable sum of Rs.1000, even if they attend a single day. For details contact 9884549716.
SUNGUDI SAREES
A workshop on traditional, hand-knotted Sungudi saree technique (Kattu Sungudi) will be conducted by A. K. Ramesh of Madurai, who hails from one of the families practising this art form. On August 18. At Srimathy Narayaniammal Kalyana Mantapam, Jeth Nagar, R. A. Puram. 1 p.m. Registration for workshop is compulsory. Contact  9841030040.
PORTRAIT SKETCHING
Learn the basics of portrait sketching. On August 23 and  24. Venue: Expressions Art Studio, 75, 2nd Street, Karpagam Avenue, R . A . Puram. Call 42067327/9444033348. Paid event.
ABSTRACT ART ON TILE
Madhumika  will hold a workshop on alcohol ink abstract art on tiles. On Aug.17. At the Madras Art Store, Mookambika Complex, C. P. Ramaswamy Road. 11 a.m. – 1 p.m. All materials provided. Prior registration is required.  Contact 97909 95771. Hosted by Hindustan Trading Company.
SHOPPING
PAAVADAIS, KURTIS
Baalika is holding an exhibition cum sale of ethnic and trendy wear for girls in the age group of 6 months to 14 years. The range includes paavadai sets, kurtis, skirts, salwar kameez, anarkali kurtas and frocks. Dress materials and sarees for women are also available. At C. P. Art Centre, Alwarpet. 10 a.m. to 9 p.m. Till  Aug. 18. Contact 94498 12995 / 98451 29095