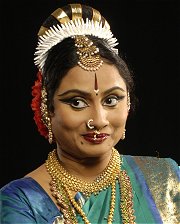 MISCELLANEOUS
ARCHAEOLOGIST SPEAKS
Sept 14.  6 p.m. onwards. At Arkay Centre, Luz. 
Madhuradhwani hosts  an event to felicitate well-known archaeologist  Dr. R. Nagaswamy on his 90th birthday. S. Gurumurhty and V. P. Dhananjayan participate. Dr. Nagaswamy will talk on 'Kana Kandane Thozhi' with vocal music support by Vidya Kalyanaraman and artistes.

AWARD FOR VOCALISTS
Sept 15.  6 p.m. onwards. At Arkay Centre, Luz.
Charubala Mohan Trust is holding its 21st anniversary celebrations. The title, Sangeetha Kala Pravena will be conferred on  Hyderabad Sisters, Lalitha and Haripriya. The duo present a vocal concert.
DISCUSSION: CASTE IN EDUCATION
 Sept.14.  5.45 p.m. At Curio Play, Alwarpet.
Schools of Equality organises  a discussion on the interaction between caste and education. Panellists who have had firsthand experience in working with children involved in caste crimes and at an academic level will participate. The objective of this event is to bring out diverse angles to the issue of caste in education, the various forms it takes in schools, the stakeholders responsible and to look at caste in urban educational institutions, says a note from the host. Open to all.
MUSIC. THEATRE.
 THEME CLASSICAL MUSIC CONCERT
Sept.14 .  5.45 p.m. At Sivagami Pethachi Auditorium, Alwarpet.
Banyan Tree presents 'Barkha Ritu', a national thematic classical music festival presenting the beauty of the monsoons in a musical interpretation. Vocalists Sudha Raghunathan, Sanjeev Abhyankar and flautist B. Vijayagopal perform. Contact 9223231359. Paid event.
MUSIC CONCERTS ON DEVI
Sept. 16 to 19.  6.15 p.m. At Ragasudha Hall, Luz.
Naada Inbam presents 'Devi', a four-day thematic concert series to celebrate Hindu Goddesses. Compositions on Devi by  composers Swathi Thirunal, Thyagaraja, Shyama Sastri and Muthuswami Dikshitar will be sung. Each day is dedicated to a composer. Lead artistes are H. Rathnaprabha, Akshay Padmanabhan, V. Venkata Nagarajan and G. Ravikiran.
DANCE-DRAMA ON RAMANA MAHARISHI
September 15. 6:15 p.m. At  Narada Gana Sabha, Alwarpet.
 The journey of saint Ramana to Arunachala is at the core of this production by Ramana Maharshi Centre for Learning, Bengaluru and RASA in Chennai. Concept and presentation by  Dr. Ambika Kameshwar and  Dr. Sarada Natarajan. Open to all. For passes: WhatsApp/SMS: 9841568272
INDIAN CLASSICAL DANCES  FEST
Sept. 14 & 15. 6 p.m. onwards. At Bharatiya Vidya Bhavan, Mylapore
 Nrithyasangama is a two-day festival  curated  by dancer-guru Sailaja. On stage are some of India's best classical dancers – Sailaja, Roja Kannan, Sreelatha Vinod, Priya Murle, Srkanth and Ashwathy, Gopika Varma, Ileana Citaristi, Bimbavati Devi and Ashim Bandhu – melange of Bharatanatyam, Mohiniattam, Odissi, Manipuri and Kathak.  Open to all.

WORKSHOP
ON CRAFTS
Sept. 20. 3 p.m At 39/19, Ist Main Road C. I. T. Colony
Meenakshi Education Centre conducts craft workshop for kids and adults.  Contact 9176845000.
SHOPPING
HANDMADE DOLLS 
 September 14 & 15. 10.30 a.m. onwards. At Maharashtra Nivas, T. T. K. Road, Alwarpet.
 Sankruthi Doll makers and Craft Association is organizing an exhibition cum sale of handmade dolls – 1500 dolls of cloth, wood, paper, clay and leaves and corn husk will be on display. Kundan Rangoli competition will be conducted on these two days. Call 9840832661 /8925301810.
WOMEN'S WORKS
Sept. 15. 9 a.m. to 7 p.m. At Kalyana Nagar Association, West Circular Road, Mandavelipakkam.
Sadhana, ladies wing of The Kalyana Nagar Association will hold  Sadhana Bazaar where women entrepreneurs  will put up stalls selling consumables, handicrafts and home made products. Open to all. Contact 2495 2997.
SAREES
Till Sept. 19. At 62-1A Coral Garden, 2nd Main Road, R. A. Puram
Akeela is holding an exhibition and sale of Pochammpalli, Gadwal, Tussar, raw silk and other varieties of sarees. Contact  9884191334.
EATING OUT
ONAMSADYA
Till Sept. 15.  At Mahamudra, Luz Church Road.
The Onam themed food fest at this restaurant continues. The menu will comprise of 28 popular dishes of Kerala. Contact 43535555/ 9677137715.
Photo featured here is of dancer Sailaja, who is curating the weekend dance fest at Bhavans.