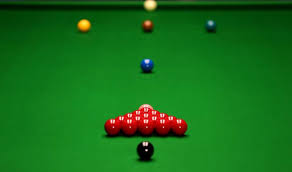 The Mylapore Club is organising a first of its kind all-India ladies invitation snooker tournament at the club premises between October 13 and 19.
The tourney will be inaugurated on October 12 at 6:30p.m.
The hosts say this is the first exclusive ladies cue sports event organised in Chennai. The weeklong tournament will feature twenty leading snooker players, including the reigning national ladies snooker champion, Varshaa Sanjeev, national ladies billiards champion, Umadevi, national junior girls snooker champion Anupama Ramachandran, national junior girls billiards champion Ishika Shah and other top cueists from around the country.
The chief referee, R B Ganesh, is a leading international referee and a good snooker player himself.
The tournament will be played on a league cum knock out format. The pre-quarter finals and quarter finals would both be played on a league basis, followed by the semi-finals, 3-4 place playoff and the finals. The tournament offers the highest prize money for ladies snooker in the country, with a total of Rs.3 lakhs on offer, with the winner pocketing Rs.1 lakh.
Mylapore Club has good facilities for this game with three top class snooker tables for a tournament of this scale. Coaching though has been suspended for sometime and the Club says it hopes to resume it soon.