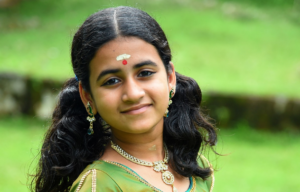 There is a Bharatanatyam recital. A classical music concert. And a colourful dance-drama by one of the city's well-known dance gurus and choreographers. All this on one evening – and the price you pay for the admission donor pass goes for a great cause.
'Art for a Cause' is a fundraiser curated by the city-based Samarpana Trust in aid of RASA – Ramana Sunritya Aalaya's projects to aid underprivileged people with special needs.
RASA, the brainchild of Dr. Ambika Kameshwar with is base in R. A. Puram, is in its 30th year of service and is in need of funds to continue its unique work – of using the performing arts to bring positive changes in children of special needs.
The fundraiser event on Feb.9, Sunday features Bharatanatyam by senior dancers Renjith & Vijna (5 p.m.- 6 p.m.), Bhaktimanjari, a vocal concert by the young, talented Sooryagayathri (6.15 p.m. – 7.15 p.m.) and the dance-drama 'Srinivasa Kalyanam' by dancers of Sridevi Nrithyalaya, led by guru Sheela Unnikrishnan (7.30 p.m. – 9.05 p.m.).
The event is at The Music Academy.
Tickets start from Rs.250 and will be available at The Music Academy and online at Bookmyshow under the banner – Art for a Cause. You can also contact 8248351859 to reserve donor passes.
Social media professional and community activist  S. Gayathri manages Samarpana Trust.
Photo featured here is of vocalist Sooryagayathri