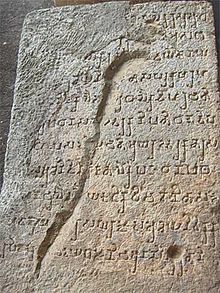 A two-day seminar on the theme 'Science and Technology in Thamizh Epigraphy' will be held at C. P. Ramaswami Aiyar Foundation on Feb. 7 and 8. It begins at 10.30 a.m. on Feb.7
It is organised by C. P. Ramaswami Institute of Indological Research.
Also on is an exhibition on Indian Epigraphy curated by the Dept of Epigraphy of the Archaeological Society of India ( ASI) on both days of this event.
Open to all.  At 1, Eldams Road, Alwarpet. Ph: 24337023.