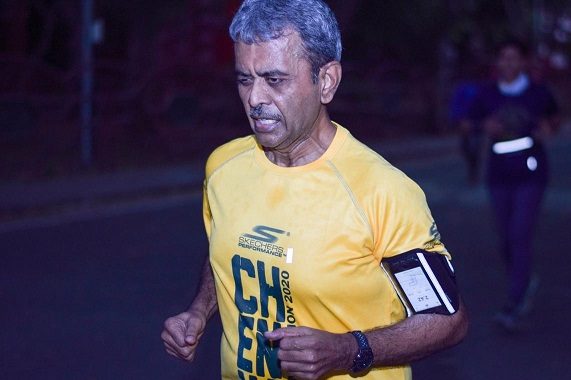 It has not been easy for fitness enthusiasts during this lockdown. But they are finding new ways to exercise and motivate others to do the same.
B. Sundaram, the Chennai Runners coordinator for the Mylapore and Alwarpet area says, "We have been motivating our members to keep fit ever since the lockdown was announced. We have been doing a squat challenge and each person who completes the challenge nominates another friend. So far 73 members have completed the challenge".
He also says that zumba and yoga classes are also being conducted through Zoom.
Prior to the lockdown, he says the group would run three times a week. "On Tuesdays, we would do intervals, where we would take a small break every 200 metres or 1 km, or flyovers. We will meet at C. P. Ramaswamy Road, Alwarpet and either run to the flyover near Music Academy or go to the Boat Club area for interval runs. On Thursdays, we would do tempo runs which is very similar to a 10K event and on Sundays we would do long slow runs, typically done to increase our stamina. We always have a pre-run and post-run stretching session on all the days we run".
For details contact Sundaram at 9941104622 or Sridhar at 9884096135.