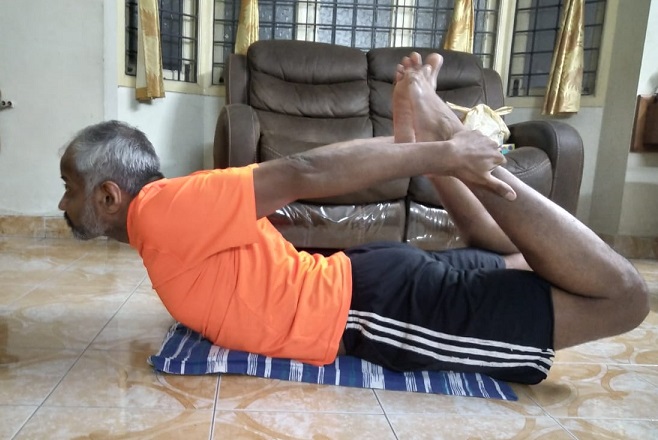 Venkataraman. V, a resident of First Main Road, R. A. Puram (seen in the picture), has not let the lockdown affect his daily exercise schedule.
He says, "Thrice a week, I run 5 kms on the terrace and in the parking lot."
His apartment has four floors and so once a week he runs up and down the stairs 25 times.
"On other days, I do core strengthening exercises, squats, lunges and aerobics. On Sundays, I try to run a little more than 8 kms," he says during a phone chat..
What prompted him to follow this exercise routine? "I come from a family of diabetics. I feel it is very important to keep fit and I think this is the best way to keep stress away".
Since he joined Chennai Runners group four years ago, he has run one full marathon (42 kms) and several half marathons (21kms). And he gets small dozes of tips from the marathon running group.