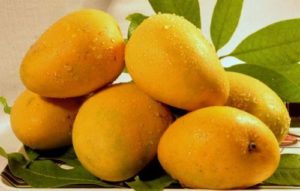 SunnyBee, a supermarket in Alwarpet is now selling a variety of mangoes at its store.
Banganapalli, Imam Pasand, Alphonso, and Jawahar Pasand are some of the mango varieties available for sale here.
Like all its products, the store sources the mangoes directly from the farmers. However, it has stocked them only in limited quantities this season.
Says S. Thiyagarajan, general manager, public relations, Sunny Bee, "Though the production is happening in large quantities at the farms, the sales are low. Hence, we have stocked only limited quantities of mangoes now. Depending on the demand we plan to increase the stock of mangoes."
When asked if they face issues in supply during the lockdown, he says, "As all our transport vehicles have the vehicle passes we don't have issues in supply. However, there is a delay in supply due to frequent checks by the police personnel, " he says.
A kilo of Imam Pasand is priced at Rs.130 per kilo. The store is also offering delivery of veggies and fruits through Swiggy, Zomato and Dunzo.
At 554, TTK Road, (Lalah's office building, near Hotel Crowne Plaza), Alwarpet. Open on all days from 6 a.m. to 1 p.m. Ph: 9209288855.
Picture courtesy: IndiaMART.com