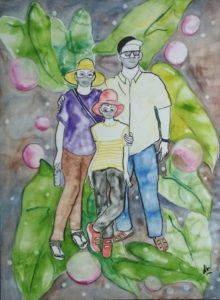 Darshana Bajaj, an artist based in Abiramapuram has worked on a series of unique paintings to keep people positive during this lockdown period.
The paintings feature people with masks surrounded by pink bubbles. Darshana posts these paintings regularly on her Facebook page.
Says the artist, a resident of Prithivi Avenue, Abhiramapuram, "The pink bubbles show that we are protected by nature. I took inspiration from artist Dhruvi Manish Acharya and drew them in line with my basic theme of being in harmony with Nature."
She says, "As an artist, I thought I could help people to be calm and positive through my paintings. Hence, I came up with these drawings which convey the message of being calm, believing in nature and having positive thoughts."
Darshana, who is also a language editor at a private company says painting has kept her going through these days.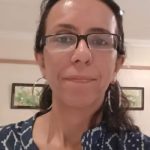 "I have been juggling between my editing work and painting. I manage to paint whenever I'm free. It keeps me going in these stressful days," she says.
Some months ago, Darshana opened up her home based studio to people so they could get a feel of her space and work.
Picture courtesy: Darshana Bajaj