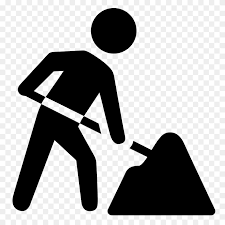 After over a month of lockdown, life is smooth for Paramasivam, a conservancy worker attached to Chennai Corporation's unit in Mylapore.
However, the fear of virus infection looms large in his mind.
Says Paramasivam, a resident of Mundagakanni Amman Kovil Street, Mylapore, "Initially, after lockdown, it was difficult to clean streets wearing masks. Masks used to give away after a day's use. Hence, we had to work without masks for a few days till we got a new one. But, now new masks and gloves are given to us every day. So work is going on smoothly."
Paramasivam starts his day as early as 6 a.m. "I get into the bus arranged by the state government and go to the Corporation office (ward 173). There, we sanitise our hands and then wear fresh masks and gloves. Later, we collect bleaching powder and disinfectant liquid and leave for work."
This conservancy worker cleans part of R.K.Mutt Road and the inner streets including Raja Street, Kandhaswamy Road and Velayudha Raja Street. "I also spray bleaching powder and disinfectant liquid on the roads."
"By around 10 a.m., we get breakfast," tells Paramasivam.

The Corporation has arranged to provide breakfast and lunch for Conservancy workers."In addition, while at work, I also get lime juice and water from the residents. The local resident's association is also helping me by providing monthly provisions, " Paramasivam says with cheer.
Later, he goes on for door to door garbage collection."Nowadays, as people mostly stay indoors garbage is less. Hence, my work gets over early and I go back home at around 2 p.m., " he says.
However, Paramasivam is concerned about contracting the virus. "Even after repeatedly telling people not to throw used face-masks in the open, they continue to do so. As it may have virus particles, I fear to pick them, he says.
"But, due to this fear, I cannot stop working as I'm the only breadwinner of the family." Paramasivam has a wife, two children and a mother to take care. From my side, I will take all precautions and continue to work, he says.