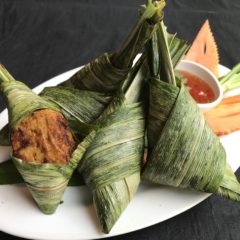 Alwarpet based Thai Food House is open for business, says the owner S. Tony.
He says, "We opened during the first week of May and since then we have been offering food for takeaway through Swiggy, Dunzo and Zomato. We don't have a dine in option and so the question of social distancing does not arise. We have five staff who work at the premises, all of them wear masks and follow hygienic practices. We have also been disinfecting the premises regularly".
When asked if the menu options have changed, he says there has been no change in both the vegetarian and non-vegetarian dishes offered at the restaurant. "Everything from appetizers, soups and salads to rice, noodles and desserts are available for takeaway. Customers can go to our website at www.thaifoodhouse.in to choose their menu before placing the order".
He says customers can also place an order directly with him either by calling him or sending him a message through Whatsapp at 9791038337 and then come and pick it up when it is ready. The restaurant is located at 215/131, St. Mary's Road, Alwarpet.