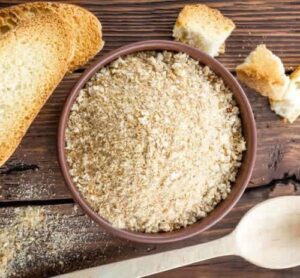 Lockdown has actually got this Mylapore couple to finally kickstart their long-cherished business.
Balaji and Nitya are now selling bread crumbs, raw pasta and sweet corn from their home in Chitrakulam West Street.
Retail and wholesale.
Frustrated with the blips with their day jobs, the duo have tossed ideas to start their own business since long. But were unable to do so as their jobs kept them busy.
However, following lockdown, they got to work from home. And that is when the duo decided to finally try their hand in this new venture.
Says S. Balaji, "Our target group is children. Working from home where we have my 10-year-old daughter Shobbhita to take care of, we realised that kids these days needed different food items. So we have begun selling bread crumbs, pasta and corn."
He says they source the foodstuff from Mumbai and Pune. "If all goes well, we plan to quit our jobs and carry on with this full time," he adds.
A kilo of bread crumbs is priced at Rs.175. Home delivery will be made for large orders. For details call 8754587766.
Picture used for representation; courtesy:www.blenderbabes.com/