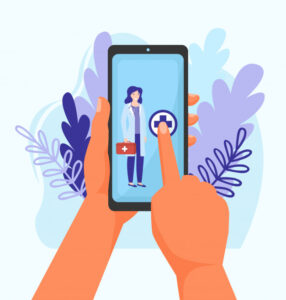 Sri Sayee Poly Clinic at Bheema Sena Garden Street in Mylapore has come up with new ways to treat patients during lockdown.
To prevent virus spread, the multi-speciality clinic is now providing phone call consultation for people having virus-like symptoms.
Says Dr Bhaskara Rao, a pathologist and owner of the clinic, "As there are many asymptomatic cases of the virus, patients having symptoms similar to the virus – fever, cough and cold are provided phone call consultation."
"If their condition persists for over 2-3 days, we ask them to visit the GCC's fever camps."
"Doctors also prescribe them a virus test via WhatsApp," adds a staff at the clinic.
People who have other medical issues like diabetes, hypertension are provided consultation at the clinic.
The clinic also takes several precautions to avoid virus spread. Says a staff at the clinic, "We clean the entire premises with sodium hypochlorite solution twice a day. All staff wear masks and face shields. And doctors wear PPE kits. Also, patients are asked to use hand sanitizer before entering the clinic. "
However, she says they face some challenges. "Most of our maintenance staff are unable to come for work as they reside at far off places. So we are having to work with limited staff. Hence, the cleaning work is getting delayed."
The clinic also runs a lab where general medical tests (other than Covid) are carried out from 7 am t0 6 pm.
At 37, Bheema Sena Garden Street, near Vidya Bharati Kalyana Mandapam, Mylapore. Open from 10.30 am to 12.30 pm for consultation. Ph: 24990852
Picture used for representation; courtesy: https://www.freepik.com/
Information courtesy: Baskar Seshadri