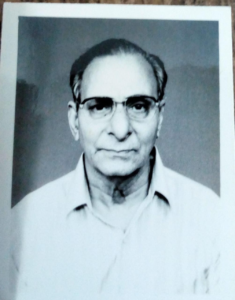 Manikudi Rajam Iyar Krishnamurthi, or M. R. Krishnamurthi, known as MRK to everyone, died on July 3 at his residence in Mandaveli.
The 96 year old had retired from The Hindu newspaper as press superintendent and was also a founder secretary of the Mylapore Fine Arts Club (MFAC) and Kartik Fine Arts, two leading sabhas of the city.
These two institutions in Mylapore have nurtured many a talent in dance, drama and classical music.
MRK was part of The Hindu's growth as it forayed into computerisation, under editor G. Kasthuri.
MRK lived in his own house in Mandaveli for the past 63 years. His stay in Mylapore was even longer, as he lived in South Mada Street earlier as well.
He used to take long walks at the Marina beach starting at the Lighthouse or the Gandhi statue end.
Very well known in the neighbourhood, MRK had a lot of friends and was a regular at local sabhas during the December music festival season.
He is survived by his son, daughter, son-in-law, daugther-in-law and two grandsons.
Contact – 
prabhakar.siddharth7@gmail.com. Phone: 24939497.