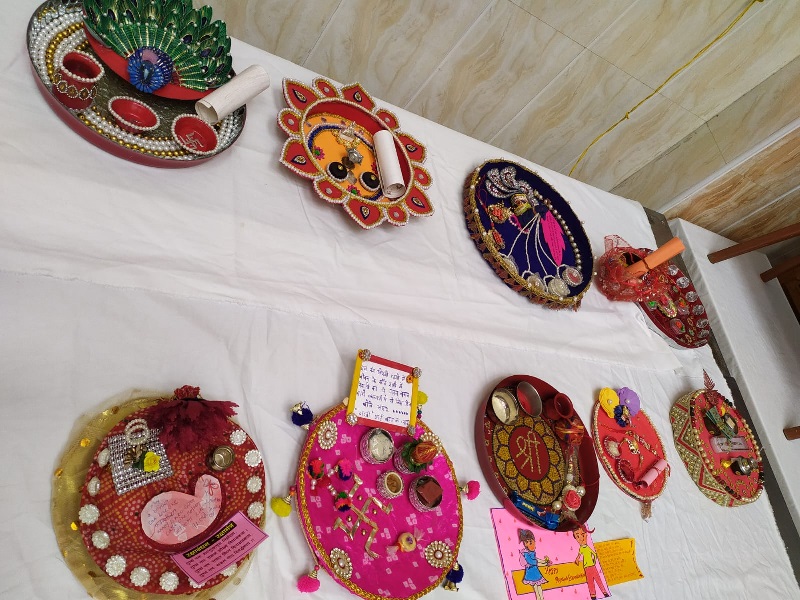 July to November are busy months for the Jain community. Their five month long Chaturmas festival, which began during the first week of July this year, is usually marked with the entrance of monks into the Jain Stanak at Bazaar Road, Mylapore.
This year, three monks, Sri Sidhisudhaji Marasa, Suvidhiji Marasa and Samithiji Marasa entered the Jain Stanak during the last week of June. Though there have not been many public events due to the lockdown, whenever talks and poojas are held by the monks, they are screened through the community's youtube channel.
As a part of their Chaturmas celebration, to mark Rakshabandhan on Aug 3, a rakhi thali decoration contest was held for the women and children of the community by VSS Jain Sangh at Bazaar Road, Mylapore. The women were asked to drop off their decorated thalis (seen in the picture on the top) before Sunday night.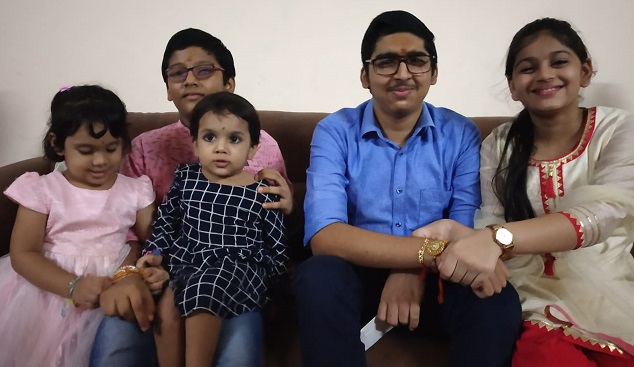 Elsewhere, Ashok Chand, a resident of Kutcheri Road, Mylapore had a small celebration at his home. He says, "Several of my cousins and aunts dropped in all throughout the day to tie the rakhi to the men in the family. We asked them to come at different times to ensure social distancing ".
He says the celebration was especially exciting for children who were seeing their cousins after a long time (seen in the picture below).