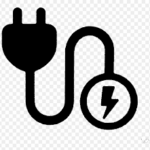 If you have a serious issue concerning your power supply billing or of the working of the meter, then approach a senior engineer of TANGEDCO and if there is substance, the officers set it right.
This is what actor and community activist T. M. Karthik wants to share following his own recent experience.
He received a bill for some Rs.24,000 covering a four month period. He says the staff of TANGEDCO had not visited his residence to note down meter readings and when he checked out the readings TANGEDCO claimed, he realised someone at their end had been slack.
So Karthik of R A Puram, didn't waste time on making phone calls or mailing the officers; he drove down to the TANGEDCO office of his area, opposite the Greenways Road MRTS station, reasoned with the local AE who was first patient but threw up his hands later.
Next, Karthik sat down with a AEE and also called the local area DE, reasoning with them. A staff checked the meter reading and admitted the slip and worked out a new bill that came to about Rs.12,000 and it was paid.
Says Karthik, "The senior folks at TANGEDCO are willing to listen and accommodate you but you have to get them."