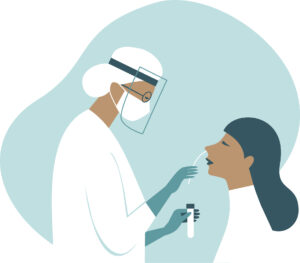 A total of 20 streets in Mylapore reported virus-positive cases on Sept. 19.
According to data posted on Chennai Corporation's website, Kesavaperumal East Street, Arunagiri Street and R.A.Puram 2nd Main Road were among the streets that witnessed cases on this day.
Here is the list of streets that had virus cases on Sept. 19.
Ward 119: CIT Colony 2nd Main Road
Ward 121: Veeraperumal Lane, Chidhambharasamy 2nd Street
Ward 122: Adyar Club Gate Road, Cenotaph Road 1st Street
Ward 123: R.A.Puram 2nd Main Road
Ward 124: Alamelumangapuram, Kesavaperumal East Street, Vadagu Edyar Street
Ward 125: Appu Street, Devadi Street, Dr Radhakrishnan Road, Prasanna Vinayakar Koil Street, CID Quarters
Ward 126: Venkatakrishna Road, 12th Trust Corss Street, Arunagiri Street
Ward 173: Venkatraman Street, Greenways Road Lane, Bhakthavatchalam Nagar 1st Street
The information is provided by Chennai Corporation at its website https://www.chennaicorporation.gov.in/images/POSITIVECASES.pdf