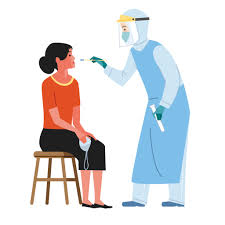 On Sept. 21., the number of streets reporting virus cases in Mylapore slightly dipped, compared to the Sunday's (Sept.20) count of 28.
21 streets in the neighbourhood reported virus cases, this past Monday.
According to the data posted on Chennai Corporation's website, streets including Luz Church Road, Alwarpet II Street and Venkatakrishna Road, reported cases on this day.
Listed below are the streets that reported virus cases on Sept.21
Ward 119: CIT Colony 2nd Main Road
Ward 121: P.S.Sivasamy Street, Veeraperumal Lane
Ward 122: Alwarpet II Street
Ward 123: Ranga Road Lane, Luz Church Road, Ramasami Street, R.A.Puram 4th Main Road, TTK Road
Ward 124: Alamelumangapuram, Nattu Veerachi Street, Madhavaperumal Koil Street
Ward 125: Salai Street, Papanasam Sivan Salai, Kutchery Lane, Arundale Street, Dr Radhakrishnan Road, Karaneeswarar Pagoda Street
Ward 126: Venkatakrishna Road
Ward 173: Rohini Garden Main Road, Karpagam Avenue Main Road
The information is provided by Chennai Corporation at its website https://www.chennaicorporation.gov.in/images/POSITIVECASES.pdf