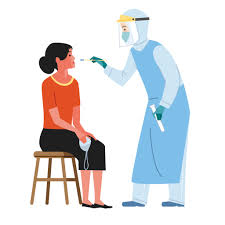 On Sept.6, 25 streets in Mylapore reported new virus cases.
According to Chennai Corporation's data posted at its website, streets including Norton 1st Lane, Thiruvalluvarpet and East Circular Road, reported cases after a long time on this day.
Here is the list of streets that reported virus cases on Sept.6.
Ward 121: Chidambarasamy 3rd Street
Ward 122: Alwarpet V Street, Alwarpet IV Street
Ward 123: Ranga Road Lane, Abhiramapuram 3rd Street
Ward 124: Mundagakanni Amman Koil 2nd Lane, Mosque Street
Ward 125: Appu Street, Ruther Ford Puram, Prasanna Vinayagar Koil Street
Ward 126: Norton 1st Lane, Thiruvalluvarpet, Jonathan Lane, South Canal Bank Road, 3rd Trust Link Street, East Circular Road, Venkatakrishna Lane, Adanjan Street, 4th Trust Cross Street
Ward 173: Srinivasapuram 1st Main Road, R.K. Nagar 2nd Cross Street, T.P. Scheme Road, Rohini Garden Cross Street, R.K.Mutt Road, Kamarajar Salai
The information is provided by Chennai Corporation at its website https://www.chennaicorporation.gov.in/images/POSITIVECASES.pdf