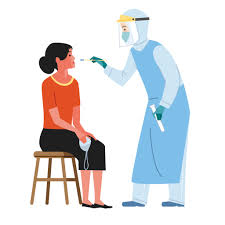 Sept. 16, Wednesday saw fewer streets of Mylapore reporting new virus cases.
According to data posted on Chennai Corporation's website, only 15 streets including Ranga Road Lane, Prof. Sanjeevi Street and San Thome High Road reported virus cases, on this day.
Listed below are the streets that witnessed cases on Sept. 16.
Ward 119: CIT Colony 6th Cross Street
Ward 123: Canal Bank Road, Ranga Road Lane
Ward 124: New Street, Adam Street
Ward 125: Appu 2nd Street, Prof. Sanjeevi Street, Appu Street
Ward 126: Venkatakrishna Road, San Thome High Road, R.K.Mutt Road
Ward 173: R.K. Nagar 4th Cross Street, Venkatraman Street, Kutti Street, Raja Street
The information is provided Chennai Corporation at its website https://www.chennaicorporation.gov.in/images/POSITIVECASES.pdf