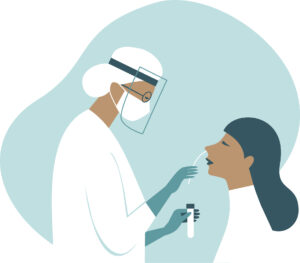 Mylapore continues to report over 30 streets with virus cases, since the past few days. The case was the same on Sept. 26 too, with 32 streets reporting virus cases on this day.
Raja Street, New Street and Pallakumaniam Lane were among the streets that had virus cases, on this day, according to data posted on Chennai Corporation's website
Here are the streets that reported virus cases on Sept. 26.
Ward 121: Beemasena Garden, Apparsamy Koil Street, Veeraperumal Lane Bangarammal Street
Ward 122: Crescent Street, Cenotaph Road 1st Street
Ward 123: Pallakumaniam Lane, Ranga Road Lane
Ward 124: Rakkiyappa Street, Solaiappan Street, Nattu Muthu Kumarappan Street, Adam Street, Alamelumangapuram, Mandavelipakkam Lane, Vadagur Selva Vinayagar Koil Street, Thengur Selva Vinayagar Koil Street, Kutchery Road, New Street
Ward 125: Papanasam Sivan Salai, Gomathi Narayana Street, Devadi Street, Karaneeswarar Pagoda Street
Ward 126: West Circular Lane, Lazarus Church Road, South Canal Bank Road, 11th Trust Cross Street
Ward 173: Annai Sathya Nagar 5th Street, Kesavaperumal Crescent Avenue Street, Raja Street, Venkatraman Street, Srinivasa Avenue, Annai Sathya Nagar 4th Street, Velleswaran Thottam 1st Street
The information is provided by Chennai Corporation at its website https://www.chennaicorporation.gov.in/images/POSITIVECASES.pdf