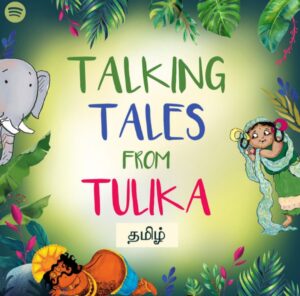 Popular stories of Alwarpet based Tulika Publishers are now available as podcasts on Spotify.
Recently, in an effort to bring out audio content for children, the online music streaming platform collaborated with the well-known children's book publishing house to create these podcasts.
Called 'Talking Tales From Tulika', the Spotify original, produced by Asiaville, is available in three languages, English, Hindi, and Tamil.
Gajapati Kulapati Series, Chhote Pashu Bade Pashu (Hindi), Ullaasa Unavu (Tamil) are some Tulika's titles, that one can listen on Spotify now.
Reads a note from Spotify, 'This podcast has storytelling at its heart. It spans across a variety of themes, including friendship, acceptance, loyalty, food, fun and more. Repetitive sounds are also used to tell a tale.'
A new podcast featuring a variety of Tulika's stories will be released every Friday.
Available for children aged 2 and above. For details email Tulika at reachus@tulikabooks.com