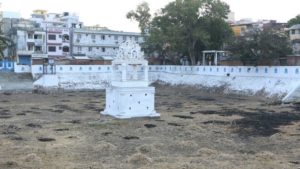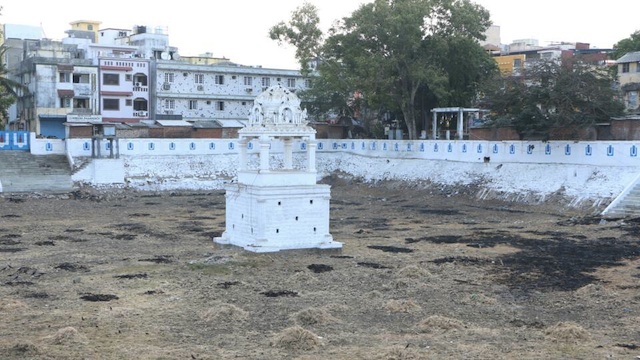 The streets around the Chitrakulam tank are getting a different kind of makeover. The roads have been dug up at Solaippan Street, Abraham Street and East Kesava Perumal Street and rain water harvesting work is going on by Corporation authorities to ensure that water from these streets will be harvested and directed to the temple tank.
M. Muthiah, the assistant executive engineer, storm water drain department, Ripon building, is in charge of this project. He says, "High density polymer pipes, each with a diameter of one foot, will be placed at an inclined angle (slope) starting from a height of 2 feet and will be closed at about 4.5 feet. We do this so that the water, using the principles of gravity, will slope down into the tank".
Yet another project that is happening simulataneously is the construction of a storm water drain using German infiltration technology at Mosque Street and West Kesava Perumal Street. The water will flow from there and connect to the tank on the southern side. He says, "This storm water drain will not be constructed with concrete like the regular drain. Only stones and metals will be used to construct this structure which will be about 800 metres wide and will be placed at a depth of about 1.5 metres".
Muthiah says that the efforts taken now will ensure that the Chitrakulam tank stays full at all times. He says, "In the heart of the city, the tank serves as an excellent water storage facility. Once this project is done, the water table will increase and will benefit the people who live around the tank".