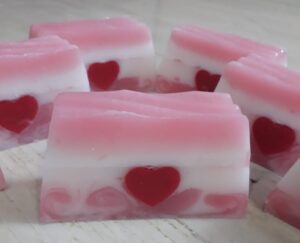 Bath Konceptz is a range of sulfate-free handmade body soaps. Started as a hobby by San Thome based Tasneem Kutubuddin, they are made to order and customised to suit the skin specifics and needs of the clients.
These are made from pure essential oils and high quality fragrance oils and Tasneem says they are safe and soothing on the skin.
Varieties include lacto calamine, honey, aloe vera, activated charcoal, goats' milk, loofah soaps and plain glycerine soaps. These can also be made in different combinations, says Tasneem.
Lip balms, foot soaks and oil serums and gift hampers are also made on request.
Prices start from Rs. 50 onwards depending on the weight and ingredients used.
Delivery is charged extra.
WhatsApp 9841610456 for more information and details.