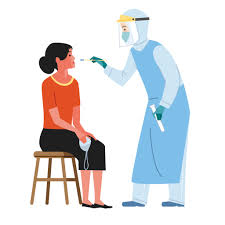 A total of 19 streets in Mylapore reported virus cases on Oct. 11.
Of the 19, four each were reported from Ward 125 and Ward 126.
While Ward 173 witnessed 5 streets with virus cases, Ward 119, Ward 122 and Ward 123 had one street each with cases, according to data posted on Chennai Corporation's website.
Here are the streets that reported virus cases on Oct.11
Ward 119: CIT Colony 1st Main Road
Ward 122: Cenotaph Road 1st Street
Ward 123: Raja Annamalaipuram 1st Main Road, St. Mary's Road, C.P. Ramaswamy Road
Ward 124: Nallappan Street
Ward 125: Chitrakulam North Street, San Thome High Road, Bazaar Road 3rd Lane, Sullivan Garden Lane
Ward 126: Jeth Nagar 1st Cross Street, Leith Castle South Street, Loop Road, Foreshore Estate
Ward 173: Karpagam Avenue 2nd Street and Lane, Narayana Lane, Sathyadev Avenue, Greenways Road Lane, Rohini Garden Cross Street
The information is provided by Chennai Corporation at its website https://www.chennaicorporation.gov.in/images/POSITIVECASES.pdf