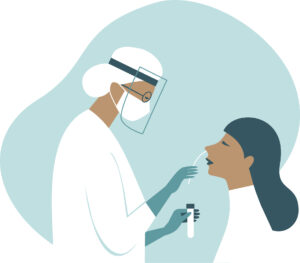 The number of streets reporting virus cases in Mylapore continues to be over 30, since this past week.
The case was the same on Oct. 4 too, with 38 streets in the neighbourhood witnessing fresh cases on this day.
According to data posted on Chennai Corporation's website, Ward 124 reported maximum streets with virus cases, this past Sunday. The Ward had 9 streets with cases.
Here are the streets that reported virus cases on Oct. 4
Ward 119: Venkatachalam Street, Musuri Subramaniyan Salai
Ward 121: Veeraperumal Street
Ward 122: Cheran Street (Dr Radhakrishnapuram Slum area),  Anna Street (Dr Radhakrishnapuram Slum area)
Ward 123: East Abhiramapuram 2nd Street, R.A.Puram 2nd Main Road, R.A.Puram 2nd Cross Street, Luz Church Road
Ward 124: Kutchery Lane, Saradapuram Main Road, Pattunoolkaran Thottam 3rd Lane, Chitrakulam East Street, Mundagakanni Amman Koil Street, Vadagur Selva Vinayagar Koil Street, Sathiyavanimuthu Nagar, Alamelumangapuram, Kutchery Road
Ward 125: San Thome High Road, Rosary Church Road, Valleswaran Koil Street, Nochikuppam Slum Board, Appu Street, Karaneeswarar Koil Street
Ward 126: 2nd Trust Main Road, 5 th Trust Cross Street, R.K. Mutt Road, Sringeri Mutt Road, West Circular Road, Lazarus Church Road, Jonathan Lane
Ward 173: Greenways Road Lane, Srinivasa Avenue, MRC Nagar Main Road, Kutti Street, Rohini Garden Main Road, Valleeswaran Thottam 1st Street, KVB Garden Slum
The information is provided by Chennai Corporation at its website https://www.chennaicorporation.gov.in/images/POSITIVECASES.pdf