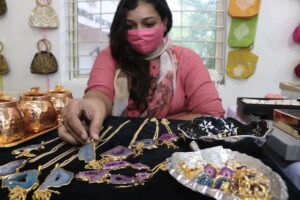 This was a day-long sale to raise funds for a social cause.
The members of Inner Wheel Club of Chennai Symphony, Dist. 323, hosted 'Symphony Bazaar', a sale of clothes and accessories, cosmetics, cleaners, home decor, baked goods and gifts on September 30 at C. P. Art Centre, Alwarpet.
The Club said it would donate of the proceeds to ARK INDIA Services Society.
This is the second sale taking place in recent times at this popular venue for sales and exhibitions.