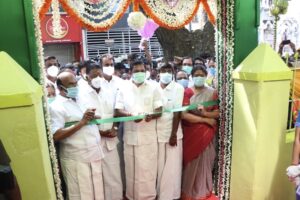 Chief minister Edapaddi K. Palaniswami inaugurated a Mini Clinic on Kutchery Road in Mylapore on Monday morning.
The Mini Clinics are a recently-announced project of the state government to provide basic medical services to the poor in various neighbourhoods of the city.
The chief minister did the honours on his way to a bigger function in MRC Nagar. With him at this launch were a few state ministers. They spent a few minutes here checking out the facility.