Vandana Ramakrishnan, a resident of CIT Colony, Mylapore has been passionate about cooking ever since she could remember.
Six years ago, the interior designer decided to try her hand at baking. And began offering cakes for her close friends and family members.
Says Vandana, "All friends and relatives instantly loved my mud pies, choco-chip cookies and pizza rolls. And so, I have been getting regular orders from them."
Her goodies got more popular after the lockdown, this year.
Says Vandana, "As people were unable to step out for a birthday or anniversary celebration, many preferred to enjoy their special day with home-made cakes. And hence, orders increased for me, just by word of mouth.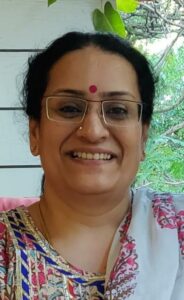 That is when Vandana realised a potential business opportunity in baking. And decided to venture in it as "I had ample time at hand."
Soon she named her business 'Coco Pie' after her pet dog. And recently, she started selling a variety of home-baked delicacies including fruit cakes, cupcakes ( vanilla, chocolate), cookies (choco-chip, salted jeera) and more. She says that soft eggless varieties are her specials.
Vandana is also offering a range of special goodies including eggless Christmas fruit cake, red velvet cake, cinnamon rolls, and tutti-frutti loaves for this Christmas.
People who may want to try these food items may call Vandana at 9840179333. Orders have to be made 48 hours in advance. Her Instagram page 'Coco Pie'