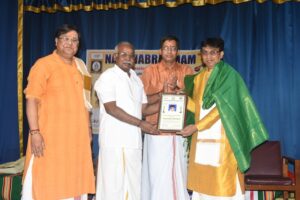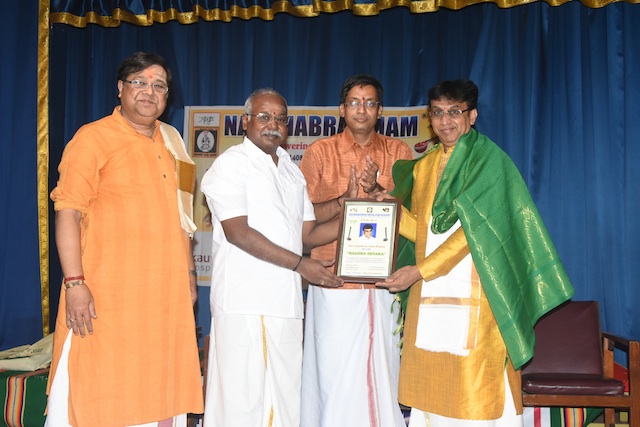 Naadabrahmam United Gyan Academi (NUGA) celebrated Maha Shivaratri festival in a musical treat.
Due to pandemic the concerts were webcast online on dinamalar.com.
Naadhabrahmam honoured senior Carnatic vocalist
Papanasam Ashok Ramani with the title "Naadha Sevaka".
The title was conferred  by Justice.V. Sivagnanam (Judge, High Court Madras), .Also present on the occasion were mridangam vidwan Tiruvarur Bakthavatchalam and N. Subramanian, founder of Naadhabrahmam.
Concerts followed – of Ashok Ramani, Suchitra Balasubramaniam's Harikatha, Udayalur Kalyanarama Bagavathar's Namasankeerthanam, Anuradha Krishnamoorthy, Sikkil Gurucharan and by Maalavika Sunder.