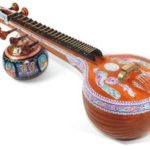 Sunaadalahari, the musical wing of Indira Ranganathan Trust is organizing monthly 4+ hour concert, reviving a past tradition. Last month it featured Sunil Gargyan's concert..
For the month  of March there are two concerts.
Mar.20 :  Vocal: S Srivathsan
Mar. 21: Vocal: Kalyanapuram S Aravind
Both days,starts 5 p.m.
The concert will take place in its open air garden amphitheatre. In-person entry is restricted to 50 persons on first come first basis adhering to social-distancing and Covid-19 protocols.
The concert will be broadcast live on Sunaadalahari Facebook/Youtube channel.