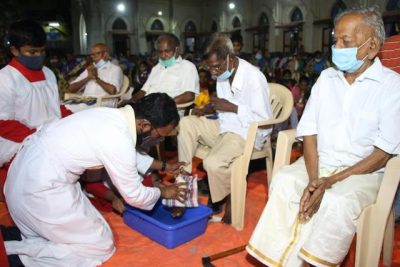 Maundy Thursday celebrated in all local churches last evening was the first of the key, three day Holy Week event.
A day when Jesus instituted priesthood and the sacrament of Eucharist.
In churches, there were a few symbolic events like the washing of the feet of 12 people by the priests, following an example Jesus set on the evening he sat with his disciples to set up the sacrament of the Eucharist.
In some churches, like the one on Lazarus Church Road the Mass was held in the open air so people could be distanced.
Following the Mass, began the hours for reflection, with people invited to spend time in prayer before the Eucharist kept in a specially set up space.
At the Our Lady of Guidance Church in R. A. Puram, the sacrament was placed in a decorated, brightly-lit space.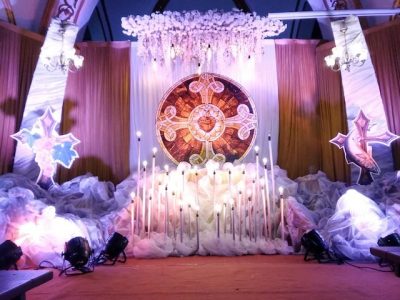 This period of prayer continues till the Good Friday service.
Reports by Kavitha Benni and Juliana Sridhar.
Photos by Madhan Kumar and S. Sridhar.