Unseen to the outside, many residents of congested colonies of Mylapore have been living alongside huge mounds of trash generated by the community, cleared once in a while and sources of ill-health.
The past few days, a focussed drive is on to clear these mounds. Motivated by efforts made by Mylapore MLA, Dha. Velu, civic workers have been working every day to rid these colonies of the waste.
The work started in Nochi Nagar, off the Marina and is now on in Kapali Thottam, off R. K. Mutt Road, Mylapore-Mamdaveli.
Velu says the team will complete that task and then move to Pallakkuma Nagar ( off Mylapore MRTS station), where some waste has been removed by workers.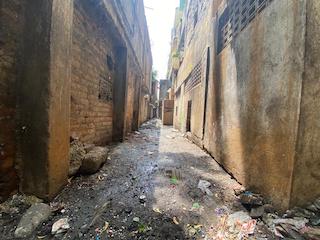 The waste gets dumped in the space between two blocks of Slum Clearance Board blocks and turns into large mounds in these narrow pathways.
Civic workers say access to such spaces is almost nil and so clearing the mess is difficult. There does not seem to be a practical and simple waste collection and clearance system in such colonies, where over 1000/2000 families live in built-up and in encroached areas.