A major civil work related to Chennai Metro rail project which affects Mylapore neighbourhood will get underway soon.
The preliminary work began last night ( July 27) when workers took charge of the Chennai Corporation playground opposite the Jesus Calls campus in R. A. Puram – bounded by R. K. Mutt Road on one side and Brodies Road on either side.
Large metal plates are being fixed on the larger part of this playground to carve out the work space that the contractor, L&T who is handling this section of the rail project needs.
A contract staff here says that almost 75% of the ground will be taken over for the work since this is a key location of the underground work.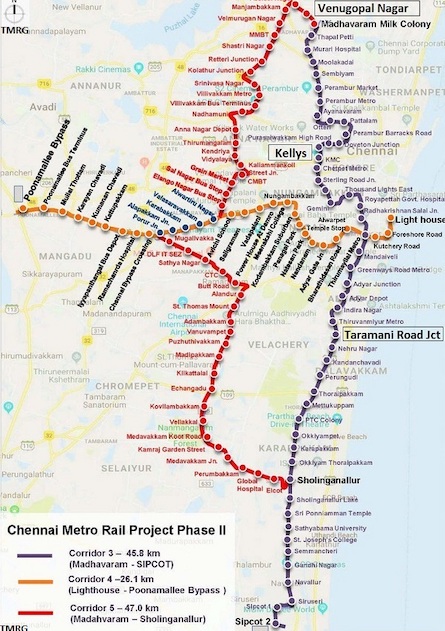 This work is related to Phase 2 Corridor 3 of Chennai Metro's plans – a rail line that runs from Madhavaram in the north and runs south beyond Adyar and Thiruvanmiyur and on to Sholinganallur via Perungudi with this line also linking Chetpet and Thousand Lights and passing through Luz and Mandaveli.
This development means this R A Puram open space will be off-limits to local area children and youth for many years.
Just now, traffic movement will not be affected. Later, when the major operations begin, heavy duty transportation will happen only at night.
Phase 2 Corridor 4 runs between Light House on the Marina to Porur – Poonamallee. This work took will affect good parts of San Thome, Luz and Alwarpet and R A Puram.
R H Road, Luz, Mandaveli and south R A Puram will be affected by the Corridor 3 work when. it begins.