The rain may be playing its own games this Monday, November 29 morning but in Mylapore's 'red' zones, those areas badly affected by this monsoon civic workers are continuing their work.
In Devanathan Street, vehicular movement has been curtailed for civic work to be carried out here – a colony where besides flooding sewage pollutes the water and enters houses in its by-streets.
In Alwarpet's Seethammal Colony, high-powered pumps installed at TTK Road junction continue to pump out stagnating water. The tubes from the pumps are laid across the colony's main road.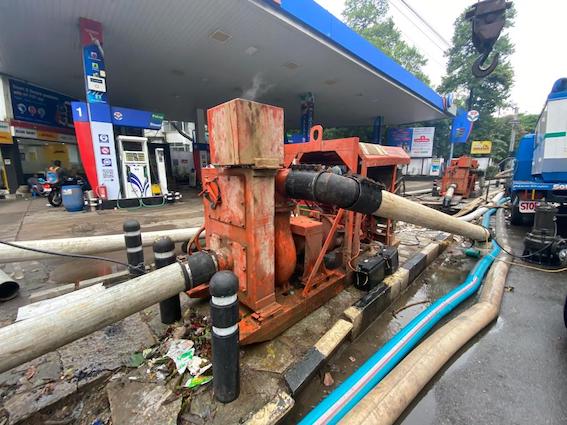 We even noticed a fibre glass boat placed on the pavement of this colony – to be used in case residents had to be evacuated.
<< If you reside in these areas, please update us on the situation here. Post in comment section.