The first evening was a Carnatic music concert by Sanjay Subrahmanyan. It was sold out.
The next evening there was Arivu, singer, rapper and lyricist, best known for his 'Enjoy Enjammi' single. That too was sold out.
Both, back-to-back events took place in late October.
And B. Charles sat back to savour the great start to the opening of his pet project called Medai.
Medai is a Black Box performance space and Charles' space is located on the fringe of Alwarpet, in Co-Operative Colony, on the third floor of a building.
It is completely black inside, fitted with the best audio and lighting and can seat about 75 people, to give the guests the best experience of a performance.
"We can host any kind of performance," says Charles, who specialises in lighting live performances. "Be it music, dance, theatre, poetry readings or Open Mic."
Medai is perhaps the third such Black Box space in this part of the city. Charles says that on his many professional trips abroad he observed the Black Box spaces, learnt more about them and got inspired to set up one of his own.
And he turned to Sanjay Subrahmanyan to launch the space and that concert was sold out hours after online booking was announced – Sanjay was performing live after a long break of some 18 months, due to the pandemic and he had all his passionate fans at Medai that evening.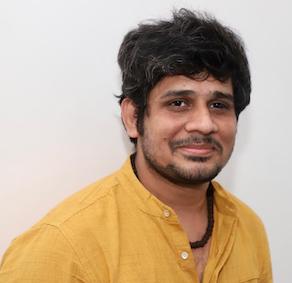 Now, Charles has to work out ways to not only keep the place alive but also attract artistes and organisers to book the space and better this business, after having spent a bit on setting it up.
He is thankful to the promoters of Kauvery Hospitals for assuring support. "They liked the idea and have promised to be with me," says Charles who resides in K. K. Nagar.
So why did he chose this location in the city?
"There are lots of performances held in the Mylapore zone and so I opted for this venue because it can be central to people who attend events. People now pay to attend good shows and I hope we can be a happening venue."
Medai is at  1st Cross St., Co-operative Colony, Sri Ram Nagar, Alwarpet.  Call Charles at 9841495497