All is quiet on the streets and roads of the Mylapore this Sunday ( Jan.23) as the state-wide lockdown is enforced yet again for the pandemic situation.
There were hardly any motorists even on the inner streets, perhaps aware that police have been asked to penalise people, who do not have the authorisation to be out on a lockdown day.
Of course, in a place like Mylapore the cattle were let loose as they always do on all days and had the streets for themselves, foraging for food around market zones like off Mandaveli Street.
The street dogs too had their fun in the free spaces and out on Marina Loop Road, youths of the blocks in these kuppams set up a game of street cricket on a morning when all fish stalls were shut clean.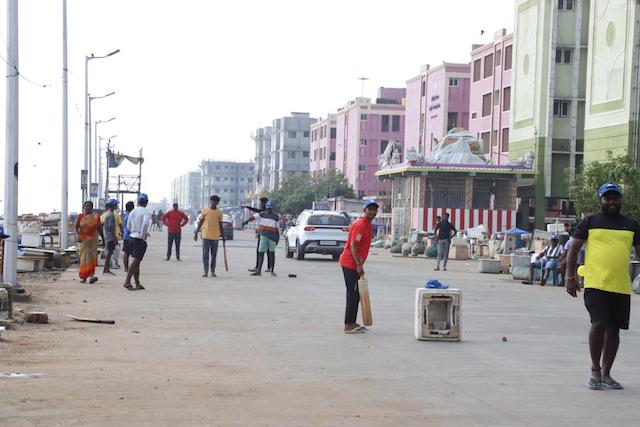 The only place abuzz was the Kamaraj Salai near the Gandhi statue where scores of workers were setting up galleries and the needs for the Republic Day parade.
Yesterday, the meat and grocery stalls all over saw large crowd of shoppers, keen to stock for their Sunday special meal.