People stepped out on their balconies or came to their gates. Bikers stopped to shoot pictures. Passersby stood and admired the effort and nodded.
Reactions to the margazhi procession of chanting, katha-kalakshepam, kolattam and dancing that dance teacher Padma Raghavan led in the Chitrakulam zone on Sunday morning.
There were twelve dance students of hers, parents of teens she trains and well wishers joining the group at 7 a.m. from Sri Vedanta Desikar Temple, out for two hours before returning to the temple.
"We took the route that the Lord takes in processions here," said Padma. "I am so overwhelmed by the response of people."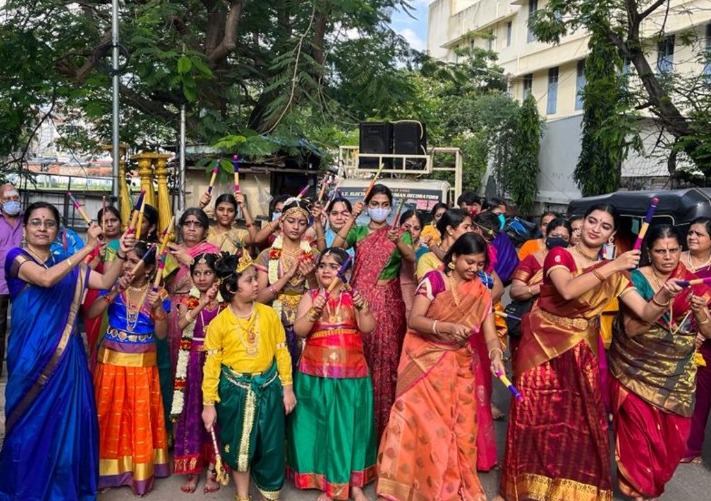 Sasirekha Balasubramanian who anchored the katha-kalakshepam stopped at five points on the route to narrate her stories in musical form. "The public also got involved in our procession and it was something special," she said.
This is the first time Padma has done this for margazhi. When she and her group sat down to partake of the pongal prasadam inside the temple, the temple managers suggested to her that she do it every year for margazhi.